Innovative and Distinguishing Executive Education
Join our international community, characterised by diversity and humanistic business approach, empowerment and transformational leadership.
Innovative and distinguishing executive education
Join our international community, characterised by diversity and humanistic business approach, empowerment and transformational leadership.
Choose the program that suits your needs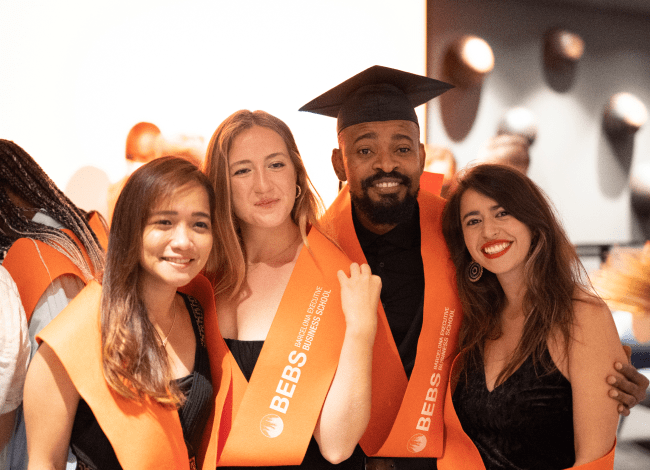 Choose the program that suits your needs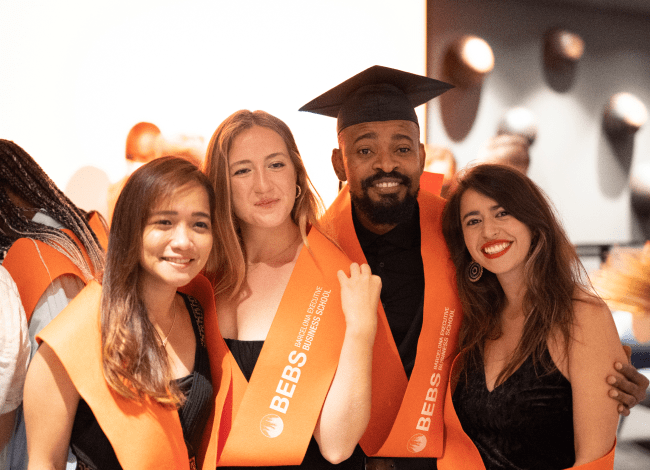 Not sure which program to choose?
Receive personalized assistance
BEBS is an international school where you can connect with people all around the world
"The classes are interactive and the concepts you learn are applied to real-life situations. The network of connections I have made during the MBA will stay with me for many years to come to continue our professional development."
Accreditations & Partnerships
We have agreements with prestigious universities.
You can get a double degree through one of our partner universities and enhance your career.
Our students testimonials
My experience was super good, I learnt so much. I met so many people from all around the world, literally.
I was super interested in the HR world. So, this master helped me to understand more and more and what I like the most was the fact that classes were very practical.
I felt like I learned in one year at BEBS what I didn't learn in three years of Bachelors. I really liked the experience, the school, and the city. It was five stars.
At the end of each module, we had to do a presentation and I liked it because that made us work in a more practical way. It is very good because that keeps the students more active.
I had the privilege to meet people from all over the world and make beautiful friendships. This wouldn't be the case if it wasn't for BEBS, as they have students coming from more than 120 countries!
My aim was to write my master's thesis about my company and make it a reality. We completed our business plan & today I can proudly say that I and my co-founders founded our startup: The Mission Company! This wouldn't have been possible without BEBS.
One thing that makes it exceptional is that you can go to the professors and ask questions. The professors of project execution and the project management subjects were amazing because they were going the extra mile and they were open to taking you through every step of the way.
At BEBS you get the theoretical part of the subject but also the practical tasks like Case Studies. You will have the opportunity to work on a project or work on a business plan. The classes would equip you to have all the tools, methodologies, and strategies that you need in order for you to achieve your goal.

George Reginald Freeman Browne
For me it was very valuable that our professors were professionals from the industry and that they gave us like real life examples about situations that can happen at work.
I would 100% recommend BEBS. I think it's a very unique experience. The approach that both professors and staff have toward students. It's like a family-oriented community and it was a big plus for me.
Within the Virtual Campus environment, I had the privilege of connecting with both friends and professors, fostering valuable networks along the way.
The program's content, along with the compelling vision it presented, deeply resonated with me. This master's program has not just advanced my professional growth, but it has also significantly contributed to my social development.
Agencia Factoría de Proyectos